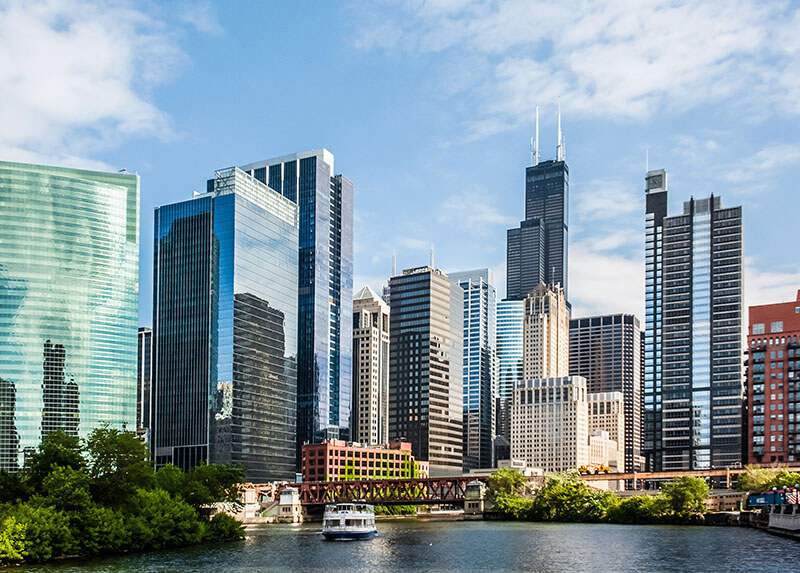 ---
340 On The Park
---
340 E. Randolph St,
Chicago, IL 60601
If you're ready to enjoy luxury high rise living in the heart of downtown Chicago, you've come to the right place. 340 on the Park has long been known as one of the finest places to live in the entire city. Now is your chance to see for yourself why this legend has only increased in recent years.
340 on the Park is situated directly in the midst of Chicago's world famous and extremely exclusive downtown area. It takes its name from its address at 340 East Randolph Street.
About 340 On The Park
The building is surrounded by a host of exclusive night life and dining establishments as well as affording you access to a wide variety of shopping centers and other amenities. No matter what you're looking for, you'll easily find it here.
And you should note that this same principle of easy access to luxury applies equally well to the building itself. When you live at 340 on the Park, you will have your pick of a huge variety of amenities, ranging from a spacious balcony and Wi-Fi access to a luxury spa and fitness center. There's even a giant hot tub where you can relax and enjoy a delightful uninterrupted view of the city.
You can choose your style of accommodation, ranging from a 1 bedroom to a 3+ bedroom assortment. No matter what style you choose, we will work with you to make sure that everything about your new home is a perfect fit.
We are confident that when you see what lies in store for you at 340 on the Green, you will be every bit as excited as we are about these amazing new luxury condos.
The building itself has been designed with the finest modern architectural and environmental standards in mind. Every detail has been planned in order to give you the best views and best access to all of the finest modern amenities that the city of Chicago has to offer. This is a luxury experience like no other.
If you have any further questions or comments concerning these new luxury properties at 340 on the Green, don't hesitate to reach out to us. We are here to make sure that you are able to make the leap to a new life of luxury, quality, and comfort.
Get in touch with us today to learn more about what we are ready and able to do for you.
340 On The Park Tower Listings

Sorry we are experiencing system issues. Please try again.


Endless Possibilities, Just a Phone Call Away