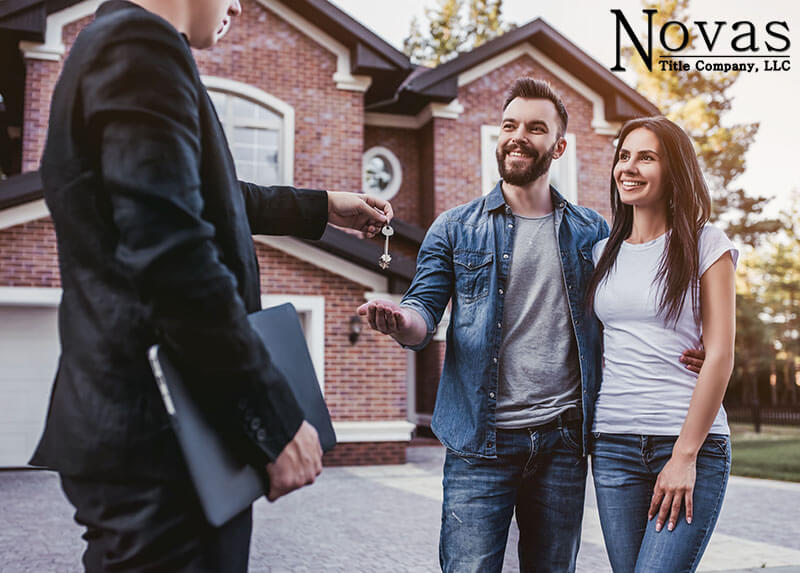 ---
Your Premier Title Insurance Company
---
Novas Title Company is a full-service title and real estate settlement provider that operates in the state of Illinois. At Novas Title Company, the client is always our first priority. Our goal is to make the closing process a smooth one and as easy as possible for all parties involved. Our experienced staff has handled thousands of closings throughout the state of Illinois. If you are buying, selling or refinancing a residential home, investment property, commercial building or vacant land our staff will ensure the closing process is handled properly and in a professional manner. Novas Title Company, LLC, an Illinois corporation, serves the Chicago Metropolitan area, along with all counties of Illinois.
Novas has attained a solid reputation for outstanding customer service and integrity. We will provide you with fast and courteous service from contract to closing, protecting your most valuable asset, your home.
REALTORS
You need a trustworthy partner who understands your needs.

REALTOR'S BENEFITS WITH NOVAS TITLE COMPANY
• Single point of contact
• Full service on every transaction
• Timely and accurate title commitments
• Superior communication
• Knowledgeable and professional staff
• Contract Upload capability or drop off
CONSUMERS
BUYERS
Buying a home? You need to be certain that the seller is the true owner of the property and that no outstanding issues damaging title carry over to you. Why? Because if there are problems with the title it can restrict the use of the property and ultimately result in financial loss. That's where Novas Title Company can help you. We conduct a comprehensive title search that will cover your investment with a title insurance policy to give you peace of mind that your ownership is free and clear of any issues.
The cost is minimal and is only paid once. There are no renewal premiums, and there is no expiration date on the policy. Yet the protection lasts as long as you, or your heirs, maintain an interest in the property.
SELLERS
Selling your house? Novas Title Company will work with you to coordinate any satisfactions of liens and prepare all the necessary closing documentation to make the experience for you and the buyer as smooth as possible. We promise competitive rates, great communication, and amazing service.

BUYER AND SELLER BENEFITS WITH NOVAS TITLE COMPANY:
• Single point of contact
• Full service on every transaction
• Timely and accurate title commitments
• Superior communication
• Knowledgeable and professional staff
• Contract Upload capability or drop off
LENDERS
Novas Title Company is proud to say that we have the necessary experience to meet or exceed the compliance guidelines that are required of lenders. We are fully TRID compliant and protect a lender's interest against any title defects by carefully reviewing your instructions and ensuring that all documents are executed in a timely fashion.

LENDER'S BENEFITS WITH NOVAS TITLE COMPANY
• Single point of contact
• Full service on every transaction
• Timely and accurate title commitments
• Superior communication
• Knowledgeable and professional staff
• Contract Upload capability or drop off

Endless Possibilities, Just a Phone Call Away