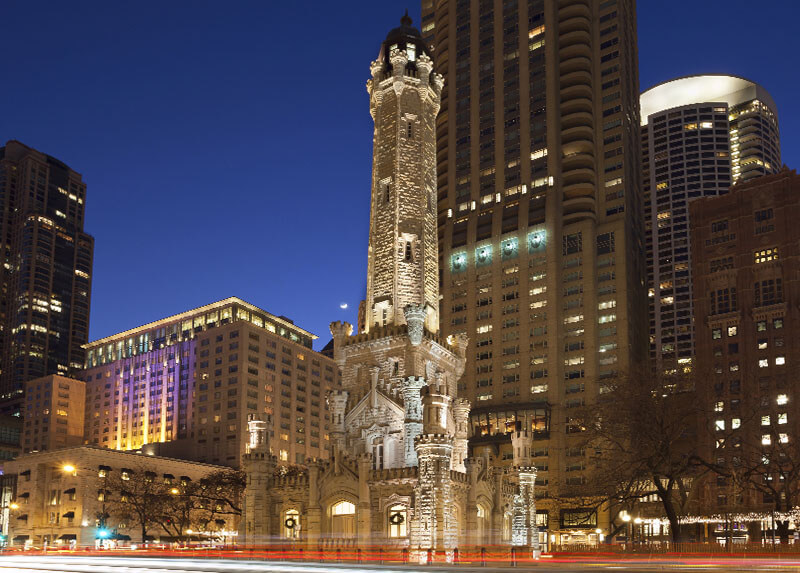 Water Tower Place
---
180 E. Pearson St,
Chicago IL 60611
An excellent new luxury location is available for our upscale customers to enjoy. Located in the heart of downtown Chicago at 180 E. Pearson, this amazing property can soon be yours. Water Tower Place is the scene of modern luxury condos that are fully equipped with all of the latest modern conveniences and amenities.
Water Tower Place was built in 1975 but has been fully modernized to meet 21st century standards of quality and luxury.
About Water Tower Place
There are 260 apartments in 74 stories, covering the 33rd to 74th floors.
The building is currently the tallest residential property in Chicago as well as the eighth tallest in the entire United States. Since its construction, the property has been a byword for luxury in the downtown Chicago area.
A Wealth of Luxury Can Soon Be Yours
Water Tower Place has long been compared to one of the nation's finest five star hotels. This is no coincidence as there is, in fact, a Ritz-Carlton location directly inside of the building. This means that you not only have access to many of that prestigious hotel's amenities but plenty of in-house conveniences as well.
Its many features include spacious hallways, access to the concierge serving Ritz-Carlton customers, full room service, a 4 lane indoor pool, wide balconies, and many more. Residents at Water Tower Place are free to join the Carlton Club and its adjoining spa without ever having to worry about paying the upfront fee.
Prime Location is a Very Attractive Feature
One of the most attractive features of Water Tower Place is its prime location in the very heart of downtown Chicago. Residents have access to luxury boutiques, shopping centers, theaters, fine dining locations, and other convenient places to spend their time and money.
No matter what you may be looking for, there are plenty of prime locations to find it. This makes living at Water Tower Place an exciting adventure at all times of the year.
Contact Jeanne Keating for Your Luxury Living Needs
When it comes to finding luxury accommodations in downtown Chicago, Jeanne Keating is the realtor to see. Ms. Keating can easily find you your dream property. With many years of knowledge, qualifications, and experience to her credit, Ms. Keating has long been known as the realtor Chicago trusts. Get in touch with her today to get started on finding your dream property in downtown Chicago.

Sorry we are experiencing system issues. Please try again.


Endless Possibilities, Just a Phone Call Away