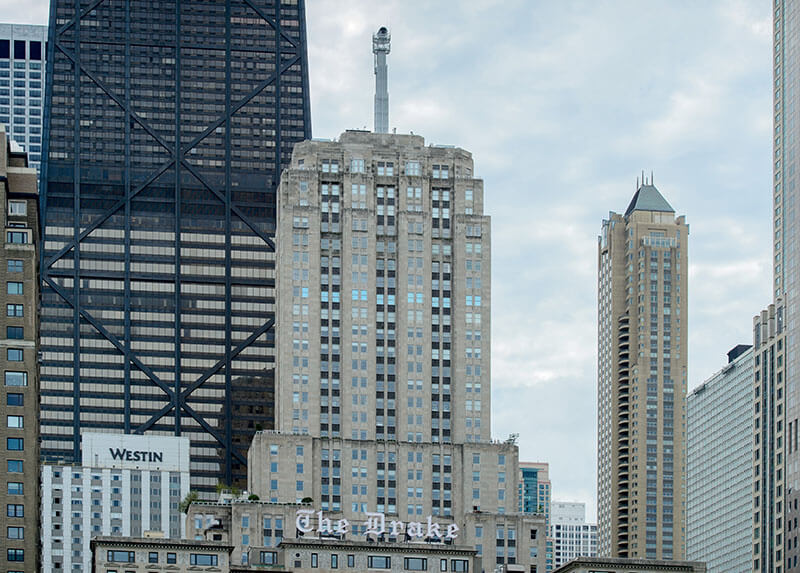 ---
Palmolive Building
---
159 E. Walton Pl,
Chicago IL 60611
Are you ready to make the move to a whole new lifestyle of affordable luxury? If so, you'll be pleased to learn about an amazing new real estate opportunity.
We have a new selection of luxury condos available at the Palmolive Building. Located at 159 E. Walton in the heart of downtown Chicago, these condos are the epitome of modern comfort and convenience.
About Palmolive Building
We can offer you your choice of 1 bedroom, 3 bedroom, or 4 bedroom condos. There are over 90 condos in the building and 37 floors for you to live in. Every one of our condos, from the largest down to the very smallest, is equipped with a wide range of amenities that will make every day you live here a true experience of luxury.

If you're looking for the perfect downtown Chicago residence, the Palmolive Building will definitely satisfy your tastes.
The building itself was formerly one of the most in-demand high rises in the city's business district as well as the former home of the world-famous Playboy Club.
However, times have changed and the Palmolive Building is now home to some of the nation's finest and most avidly sought-after luxury condos. We can offer your pick of these newly available condos for a price that may astound, and then delight, you with its easy affordability.
The Palmolive Building is the place where you will find a wide variety of comforts and amenities including, but not limited to, the following:
• Large beautiful windows
• High ceilings
• Stylish and sturdy wooden floors
• Marble baths

• Modern and very luxurious fireplaces
• Full-sized gourmet kitchen
• Full-time concierge
• Attached and fully heated parking
• In-house spa
• In-house hot tub
• Fitness center on-premises
The Palmolive Building is one of the safest, most modern, and most comfortable downtown Chicago condos to live in. Each feature that we provide has been fully researched and engineered in order to give you the ultimate experience of modern urban living.
From the moment you greet the 24-hour doorman to the moment you sit down in your spaciously designed living room or kitchen, you will be surrounded by luxury in its most secure, affordable, and enjoyable form. Call us today to learn how to make it yours.
Whether you are interested in renting or buying one of these new luxury condos, we can help you come to an arrangement that will suit your needs.
Contact Jeanne Keating today to learn more about the Palmolive Building and how you can make your dream of living in the heart of downtown Chicago come true.
Palmolive Building Listings

Sorry we are experiencing system issues. Please try again.


Endless Possibilities, Just a Phone Call Away